Over 4 decades is definitely a milestone worth celebrating....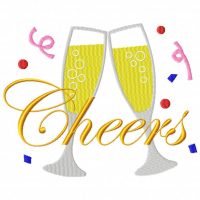 ACTION RESTAURANT EQUIPMENT SERVICES LTD. has been in business for over 40 years. It began operations as a service company repairing many types of commercial food equipment within the Toronto and surrounding market area. Over the years our business model has expanded to include equipment rebuilding, preventive maintenance program, and installation to complete restaurant kitchens. Currently, Action also distributes parts and provides warranty support for several manufacturers.
Action began installing equipment over 40 years ago and today we are the largest installer of commercial food equipment in southern Ontario. It is our business to keep up with every change, so you always get exactly the installation you require… just the way you want it.
While we're pleased with what we have accomplished in the past 40 years, we are also looking to the future. We look forward to sharing the next 40 years with you as we continue to take care of all your restaurant equipment needs.